We are a team of passionate Toronto wedding photographers and videographers
What excites us the most is capturing those perfect moments. And by perfect moments, we don't mean the posed ones! We mean the authentic ones.  The candid ones.  The unprompted and spontaneous in-between moments: Like your mom's eyes full of tears, your partner's face glowing with love and your best friend's crazy dances and laughs.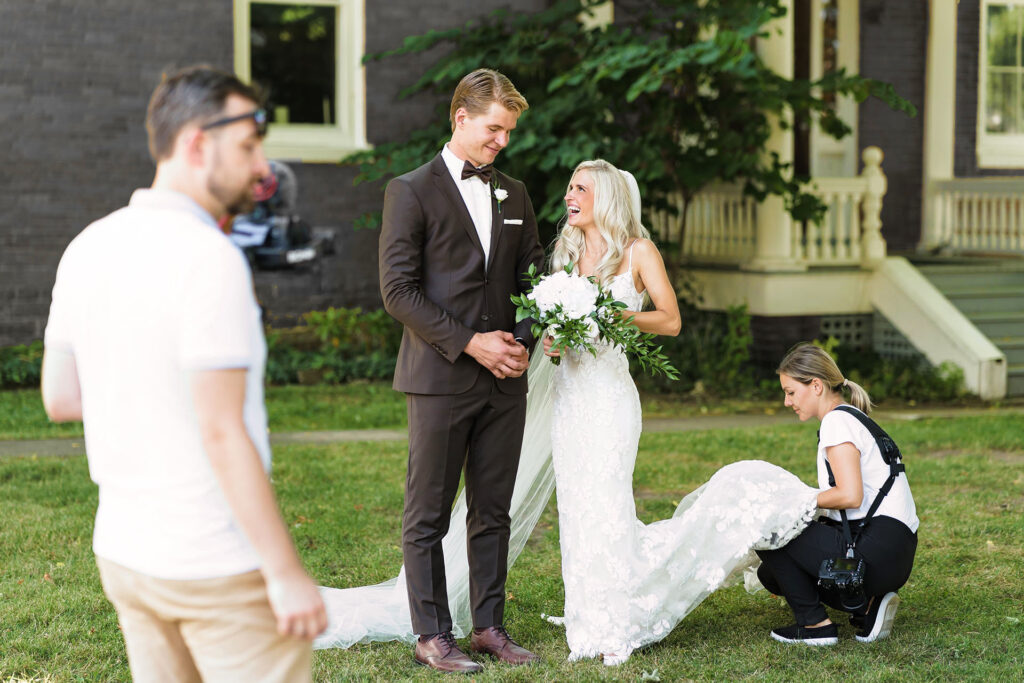 Planning our own wedding in Poland has helped us understand our couples on a new level.
It's important for us to hear your vision and understand your specific wants. We want to have your back by being able to capture every single moment of your wedding day so you can look back at your favorite moments and at the moments you may have missed on your busy day.  It was only after our wedding, through our photos, that we even remembered what our venue and cake looked like!  We were so overwhelmed, that we didn't really remember the details until we looked back at our photos.  So, we understand how important it is to capture these moments.  We got your back… Literally!
When we are not photographing weddings, we love to meet new people, travel together, cook, spend time outdoors canoeing, hiking, sunbathing and fishing. We brew IPA beer, struggle to go to the gym regularly and watch too much Netflix.

Whether you are a traveler, culture explorer, gardening enthusiast or food lover, we can't wait to hear about it! We are excited that you found us! We can't wait to meet you and create something special together.
Natalia
Creator of Lilac Studios, Lead Photographer and Customer Happiness Guru
Natalia's super power is putting her couples and their closest ones at ease and radiating calm energy throughout the chaos of a wedding day.

Most clients describe her as down to earth, kind and calm person. .
Matt
Creator of Lilac Studios, Lead Videographer and Editor
Matt is all about personality and a strong narrative of your love story.

Our clients describe him as an easy-going person. It is evident that his jokes, huge smile and deep laugh make people so comfortable around him.
Tom
In-house Editor
Toms superpowers are engaging storytelling and high attention to detail
Our signature style
The perfect balance between editorial and candid style. We capture all the fleeting moments in a classic & cinematic style for timeless photography & videography.